About Us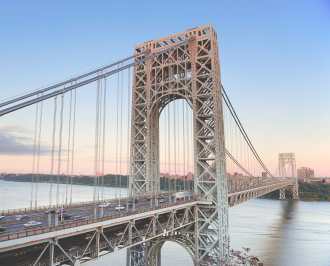 Originally founded in 1969, Fort Washington Dental Associates has been providing quality care in Washington Heights for several decades. Since its founding, many dentists have called this practice home and today we continue to care for their patients and generations to come. High quality patient-centric care is the core of our practice philosophy. We believe in using the latest techniques and collaborating with top doctors and dental technicians to provide the best outcomes for our patients. Every person is different and we believe in taking the time to get to know our patients and help them reach their individual goals. It is this approach that has allowed us to continue to provide our patients with optimal care for many years.
Meet the Team
Victor Lee
Prosthodontist
A native New Yorker, Dr. Victor Lee grew up on the lower east side. He completed his dental training at Columbia University while receiving his masters in Dental Education at Teachers College. He stayed at Columbia University to complete his training in Prosthodontics. Dr. Lee takes pride in his hands-on approach with patient care and takes the time to make sure his patients understand their treatment every step of the way.
Outside of the office, Dr. Lee serves as the Head of Clinical Innovations at KELLS, a company focused on bringing AI technology into the dental space. His hobbies include dragon boat racing in which he represented Team USA in 2013. In his free time, he enjoys traveling, camping and trying new food with his wife and daughter.
Annie Cho
General Dentist
Dr. Annie Cho is originally from Long Island and now lives in New York City with her husband and daughter. She received her Doctorate in Dental Surgery from Columbia University College of Dental Medicine, and went on to complete her General Practice Residency at North Shore University Hospital on Long Island.
As a general dentist, Dr. Cho's goal is to put her patients first. She makes sure that anyone who sits in her chair is well-informed about their treatment options and their oral health. In her free time, Dr. Cho enjoys baking, trying new NYC restaurants (all carbs welcome!), and crafting.
Noam Saltzburg
Periodontist
Dr. Saltzburg grew up in Elizabeth, NJ. He attended college at the University of Maryland, College Park and then dental school at Columbia University where he completed his DDS degree in 2015. Dr. Saltzburg continued his training at Columbia University in the specialty field of Periodontics and completed his residency in 2018. Dr. Saltzburg is a member of the American Dental Association, the American Academy of Periodontology, and Northeastern Society of Periodontists.
Dr. Saltzburg lives in Englewood, NJ with his wife and daughter. In his free time Dr. Saltzburg enjoys snowboarding, ice hockey, and spending time at the beach.
Shawn Gutman
Orthodontist
Dr. Gutman graduated from Lehigh University with a B.S. in Mechanical Engineering. Feeling unfulfilled as an engineer, he changed his career path to dentistry and attended Columbia University College of Dental Medicine. After graduating with his DDS, he stayed at Columbia to complete his residency training in orthodontics. Dr. Gutman currently holds a part time clinical faculty appointment at Columbia where he teaches the orthodontic residents. He is an active member of the American Association of Orthodontics.
When Dr. Gutman is not seeing patients, he is busy with his aquariums at home. He is an avid aquascaper and freshwater shrimp breeder.
Danni Gomes
Registered Dental Hygienist
Danni graduated from Fones School of Dental Hygiene at the University of Bridgeport in 1994 with a Bachelor of Science Degree. She started working at Fort Washington Dental Associates in 1998. Danni has been teaching as an Adjunct Clinical Instructor at New York University College of Dentistry's Dental Hygiene Department since 2001. She has been an Instructor in the Continuing Education Department at New York City College of Technology's Dental Assisting Program since 2006. She is an American Heart Association Training Center Faculty and the Founder/Director of Creative Dental Connections LLC. Currently, she is the Oral Health Evaluator for a NIH sponsored study titled "Care Partner Assisted Intervention to Improve Oral Health for Individuals with Mild Dementia". Danni received a fellowship in Clinical Practice-Orofacial Myology/TMD. She is also the Administrative Assistant for the American Academy of dental Hygiene Inc.
Danni enjoys exercising, sporting events, comedy shows, listening to live music and spending quality time with her loved ones.
Jashlie Sanchez
Registered Dental Hygienist
Jashlie graduated from New York City College of Technology with an AAS in Dental Hygiene. Prior to pursuing her dental hygiene career, she also had over 10 years of dental assisting experience. Her passion for dental health and patient education is what has helped her have a successful journey into the dental hygiene profession. She is always looking forward to providing the best for her patients. You will find that she is compassionate, able to put her patients at ease and ensures a positive dental experience. Her goal is to continue to provide dental health care within her community and continue to help New Yorkers become healthier and happier by one smile at a time. In her spare time, she loves to spend time with her daughter exploring the city, spending time in nature, and focusing on health and wellness.
Shaniqua Morris
Office Manger
Shaniqua has been with the office for over ten years. She first joined as a dental assistant but has since learned how to run the front office operations. With her unique experience in the front and back office, she has been the perfect person to coordinate care with patients, family members, and our team. Shaniqua is currently working on getting her Masters in Public Health. In her free time, you can find her spending time with her two amazing daughters.
Cathy Lewis
Receptionist
Cathy has been a part of our team for almost a decade. Originally from Trinidad, she now live with her husband in Brooklyn. Cathy tries to ensure that our patients have a seamless experience from their first phone call with us to the moment they check out. Her goal is to make sure their visit with us is as pleasant as possible. She firmly believes that a relaxed and happy patient can enjoy their visit to the dental office and she is happy to see them return to our office.